Finding time to satisfy your continuing medical education credits as an emergency medicine physician can be extremely difficult — the last thing you want to think about after having a long shift in the ER is attending an all-day seminar. Luckily, there are countless options for you to meet your state's physician CME requirements online from the comfort of your own home. Convenience is key with these online options!
Whether you prefer watching webinars or reading through self-paced guides, you are bound to eventually find an online CME option that fits your learning style. Luckily, we've done all the hard work for you — now, all you have to do is grab your laptop and get ready to fulfill your physician CME requirements online without even leaving your desk.
If you want to get a customized CE curation based on your specialty and course format preference, request here, and you will receive a follow- up email from us.
Earn: Max 10 credit hours
Cost: $80
Earn: Max 10 credit hours
Cost: $80
Earn: Maximum of 0.75 AMA PRA Category 1 Credits
Cost: $35
Earn: 5 AMA PRA Category 1 Credits
Cost: $99
Earn: Maximum of 1.50 AMA PRA Category 1 Credits
Cost: $50
Earn: 6.00 AMA PRA Category 1 Credit(s) ™
Cost: $85
Earn: 1.00 AMA PRA Category 1 Credit ™
Does the idea of convenient online CE courses appeal to you, but the selections above aren't quite what you're looking for? No worries, just sign up for the CE app, and tell us what specific CE courses you are looking for here. And you will get an email with a list of CE options curated specifically for you based on your interests and needs. With almost all the work done for you, you'll have even more time to recover from that emergency room shift!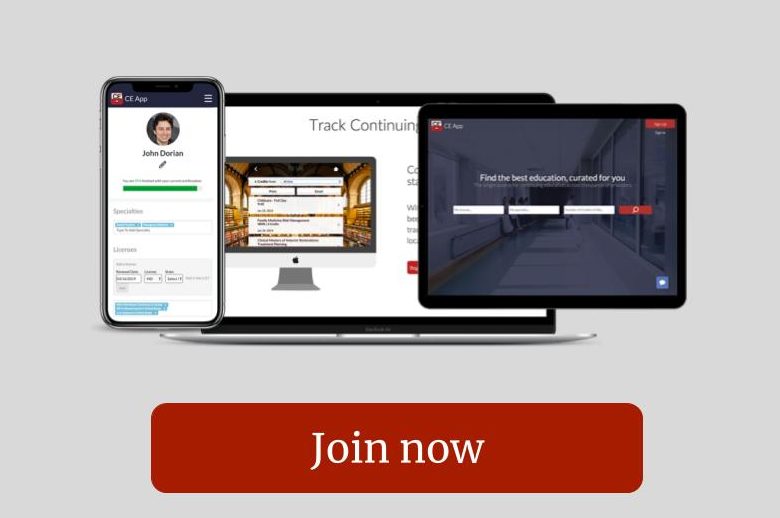 By downloading CE App or join now, you will receive content curated to your profile and stay up to date with new research based on your specialty. Additionally, our app keeps all your certificates in one place so that you can keep track of your credits for your license. We strive to provide the best accredited materials for you by aggregating content from top CE producers and medical researchers into one easy-to-use platform.